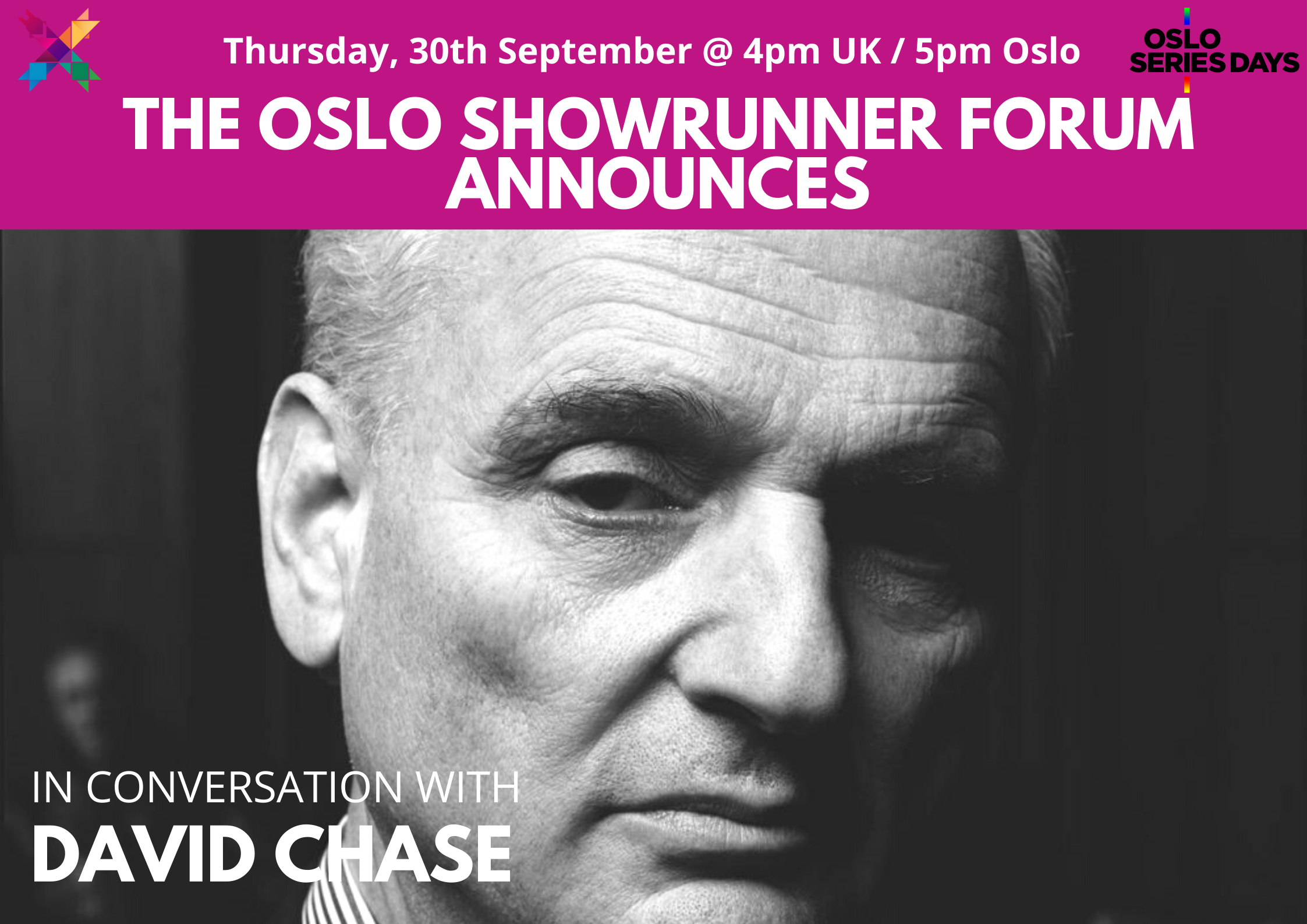 MediaXchange is pleased to announce the addition of David Chase (THE MANY SAINTS OF NEWARK, THE SOPRANOS) to the Oslo Showrunner Forum in an interview giving us a look beneath the skin of three of his Sopranos characters
Click here for more details on David Chase and his session
The annual Oslo Showrunner Forum returns in 2021 with sessions across Wednesday, Sept 29th and Thursday 30th 
Thursday Sept 30th
An interview with David Chase
Participants will be able to join our partner event Seriedagene for the moderated interview with David Chase.
Wednesday Sept 29th
A New Paradigm – Demystifying Virtual Production
The Forum offers international Producers, Creative Executives and Writers the exciting opportunity to gain a better understanding of the influence of new content development and production workflows, which allow for more interactive and immersive elements in storytelling.
Sessions will be led by three creatives at the forefront of this new wave of change, sharing their multi-faceted experience and knowledge, introducing the innovative creative processes and techniques in this arena, beginning with the earliest stages of development. 
Who should participate: 
Producers, Creative Executives and Writers will be able to explore how to enhance storytelling through the applications of Virtual Production processes, where games, digital entertainment, and traditional TV drama intersect. 
Venue: Zoom Webinar
Fee: Contact [email protected]
The Oslo Showrunner Forum is a partnership between 
MediaXchange, NRK, TV2, Discovery Nordic, NFI,
Aftenposten and Seriedagene
In light of continually expanding opportunities provided by the international markets, please contact us
to review your corporate interests and projects for coproduction to build business and creative strategies to expand your international presence